DESIGNER EARRINGS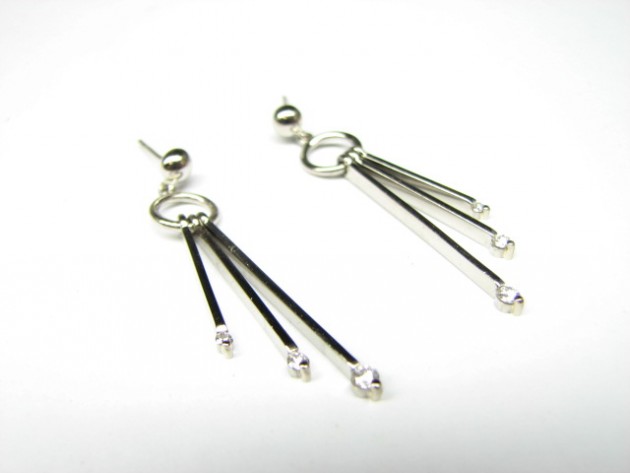 DIAMOND EARRINGS
Perhaps it's a set of diamond studs that you've always dreamed of or a designer set of handcrafted plain gold hoops. Either way earrings are one of the first things that is noticed. They frame your face. At Pavilion Jewellery we can help design and craft a stunning set of earrings individual to you to really express who you are. All of our diamonds are conflict free and come with certificates of authenticity and all our precious metals (gold ,platinum and silver) are sourced right here in Auckland from a certified bullion dealer so you can feel safe in the knowledge that you are truly purchasing New Zealand made.
How it works...
We will work with you to make your design come to life keeping cost in mind. The first step is to contact us for an obligation free chat. We'll run through your design requirements with you. From there we will provide you with a three dimensional cad design drawing and quote for you to view and alter if necessary until you are happy with the end product. Then we can start to craft your design.
Why Us? / What you can expect
When you're looking for quality jewellery we've got the expertise and knowledge with over 25 years experience gained at the jewellers' bench.You can expect premium quality without those high retail prices and feel comfortable that you are buying New Zealand made.
Need designer earrings ? Talk to us!

If you are interested in customised handmade earrings we'd love to hear from you. For an obligation free chat, simply give us a call on 09 579 2133 or 021 751 100.