REMODELLING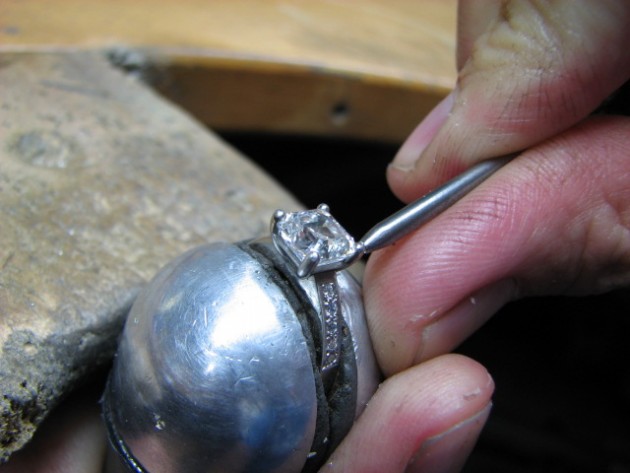 Why REMODEL?
A family heirloom is the classic example when it comes to remodelling or rebuilding. Jewellery handed down from generation to generation is priceless. When remodelling we will discuss with you the costs involved in restoring your item to it's former glory. Perhaps you would like to completely remodel your piece of jewellery. Once again we can discuss your design with you.
What is REMODELLING?
Gold , platinum and silver are precious metals but over the decades they do get worn away and in doing so put precious stones (diamonds,rubies,emeralds etc) at risk of falling out of their settings and being lost forever. At Pavilion Jewellery we can rebuild your worn jewellery and bring it back to as new condition so that it can be worn worry free.
How it works...
We will work with you to bring your preloved precious jewellery back to life keeping cost in mind. The first step is to contact us for an obligation free chat. We'll run through your remodel design requirements with you and discuss with you whether it is a better option to remodel or rebuild.
Why Us? / What you can expect
When you're looking for quality jewellery we've got the expertise and knowledge with over 25 years experience gained at the jewellers bench.You can expect premium quality without those high retail prices and feel comfortable that you are buying New Zealand made.
Need your jewellery remodelled? Talk to us!

If you are interested in remodelling your preloved jewellery we'd love to hear from you. For an obligation free chat, simply give us a call on 09 579 2133 or 021 751 100.